"These watches present all the functions a woman needs for the day ahead... Their 36mm size also means that even women with slender wrists are guaranteed a comfortable fit"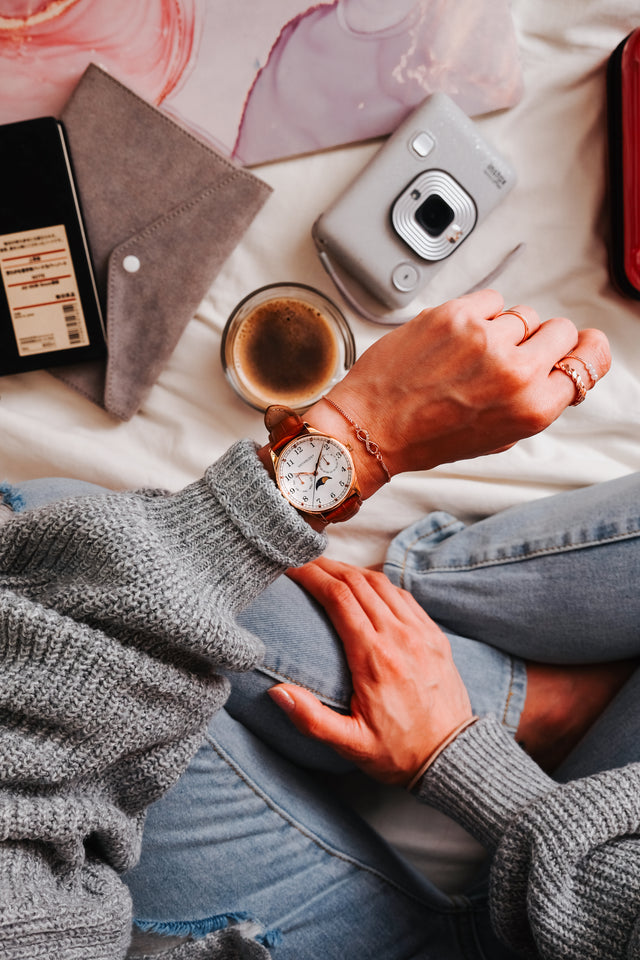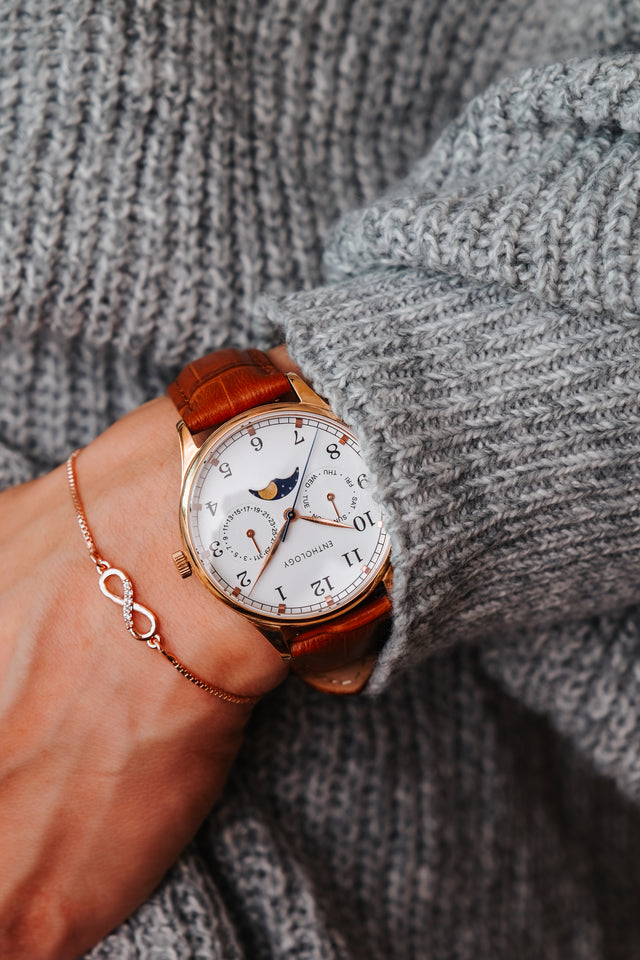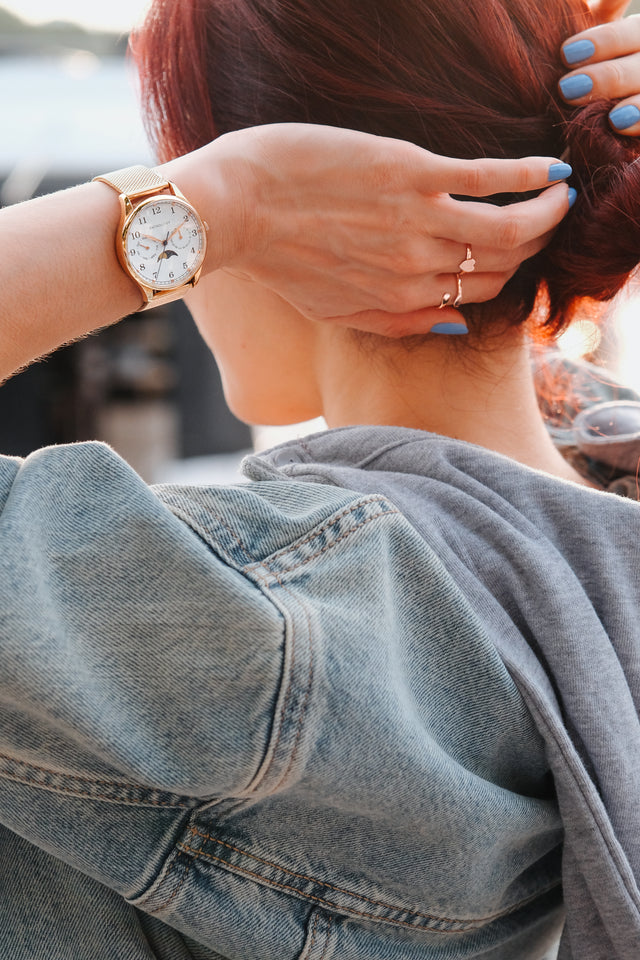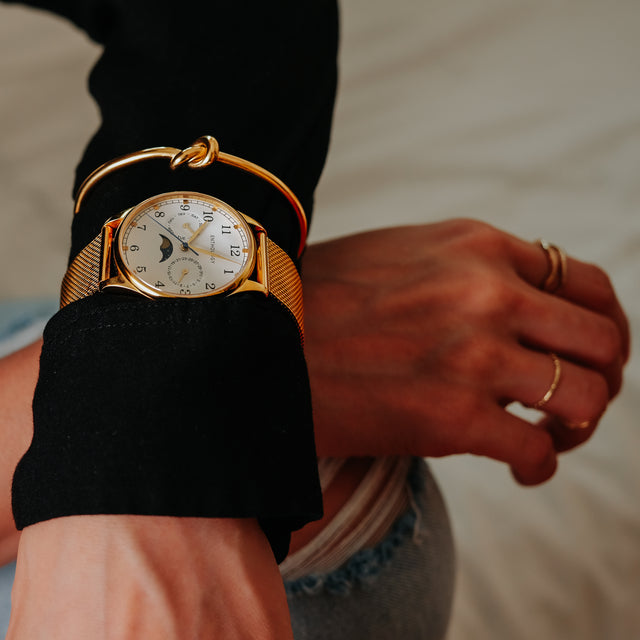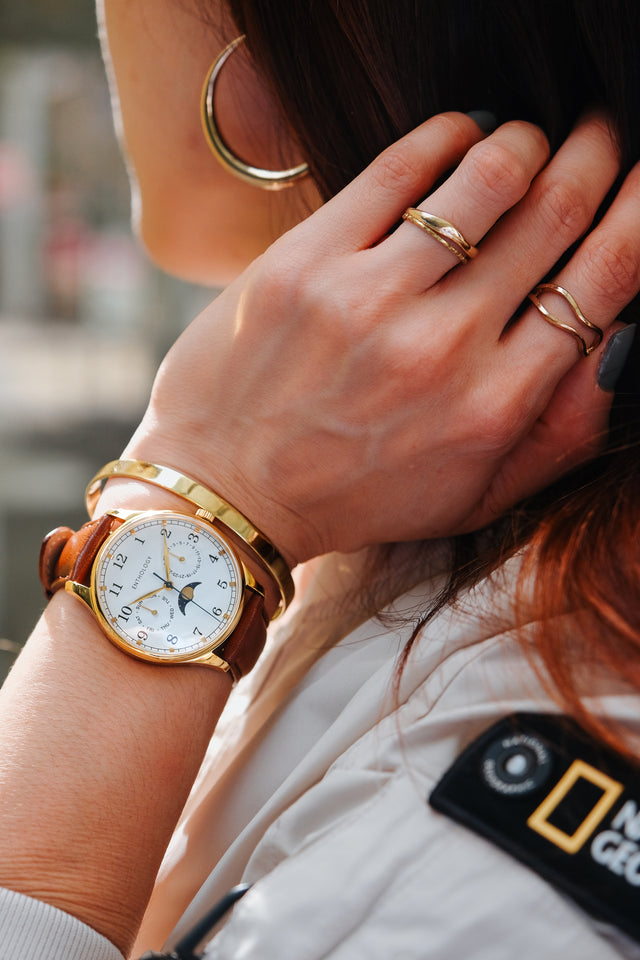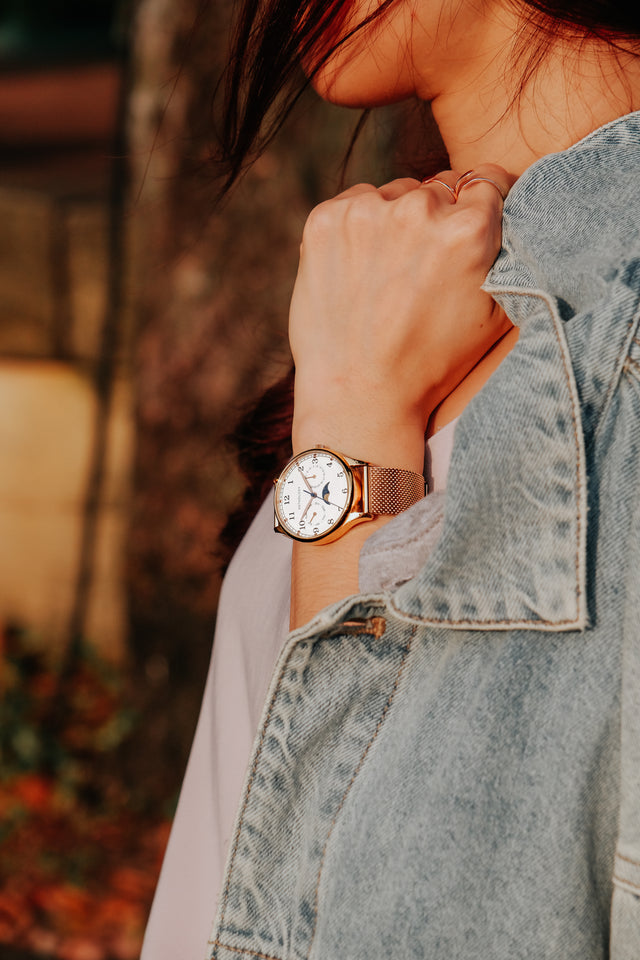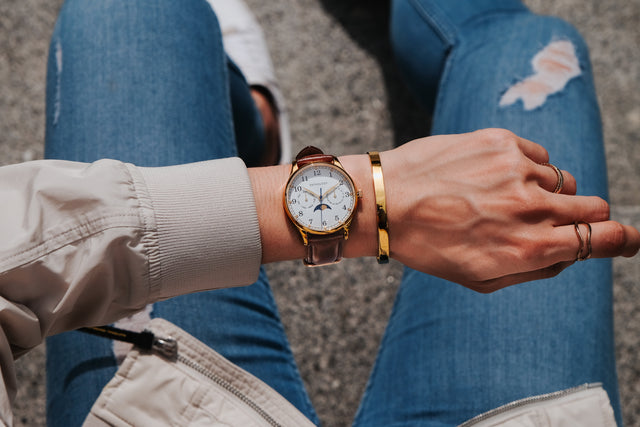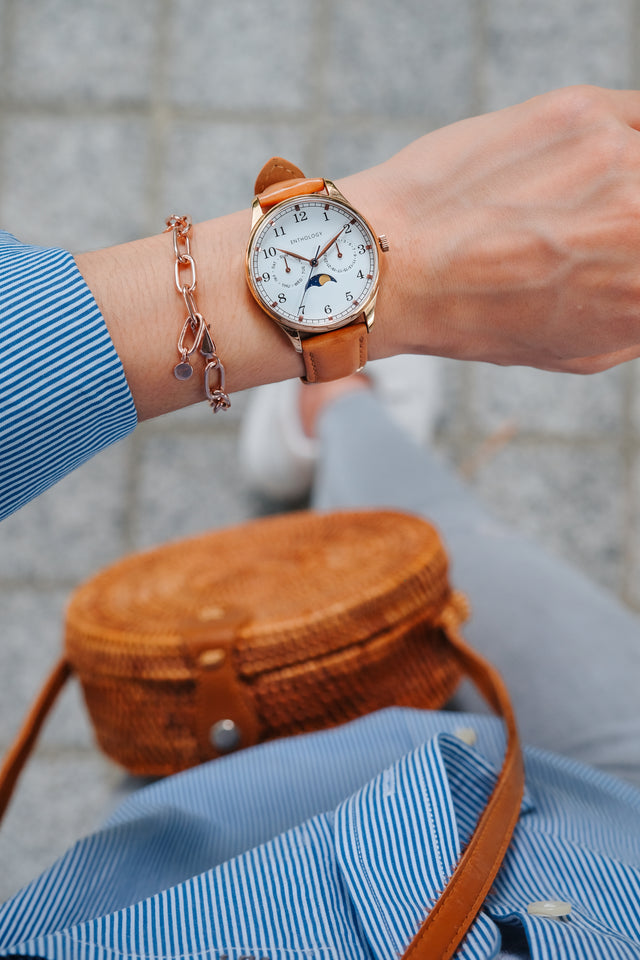 WHAT OUR CUSTOMERS ARE SAYING
I've been looking for a watch that has all these features in one that was affordable for a long time. The entire watch looks and feels high quality for sure.
Yasmin K. - United States

The best watch I've ever owned
This is a wonderful watch. I am never tired of watching the time or the moon phase. My watch stopped working at some point but Enthology quickly replaced it for free. Thank you, Enthology!
M. V. - France

The most beautiful watch I ever seen!
I love every detail of the watch, the choice of font for the numberings, the color of the dial hand, the gold, the moon stone and the day and date everything looks magical.

However, the strap can get some upgrades where it's not too thin and flimsy, it was easy to scratch too, i got mine scratched on the second day. Lastly, the fit of the strap is rather odd. It was too snugged on the second dot but too loose on the third. Usually third dot fits me nicely.

But overall, if you have thought of getting this watch — GET IT!
Victoria J. - Singapore

I love every detail but the strap
Love the watch, the colour is beautiful and suit my skin tone ( Pale Asian skin tone).

However.. the only thing I'm not too satisfied about is having to manually adjust the dates every few months. Eg, last month was November and with 30 days but the watch still turned to 31, so I would have to readjust.

But, it's just a minor inconvenience and I love the watch.
S. K. - Singapore

Love it!